Steps inside Img.vision dashboard
Log into your account at dash.img.vision
Go to Billing in the left menu.
Choose yearly or monthly.
Click the buy now button next to the plan you'd like to subscribe to.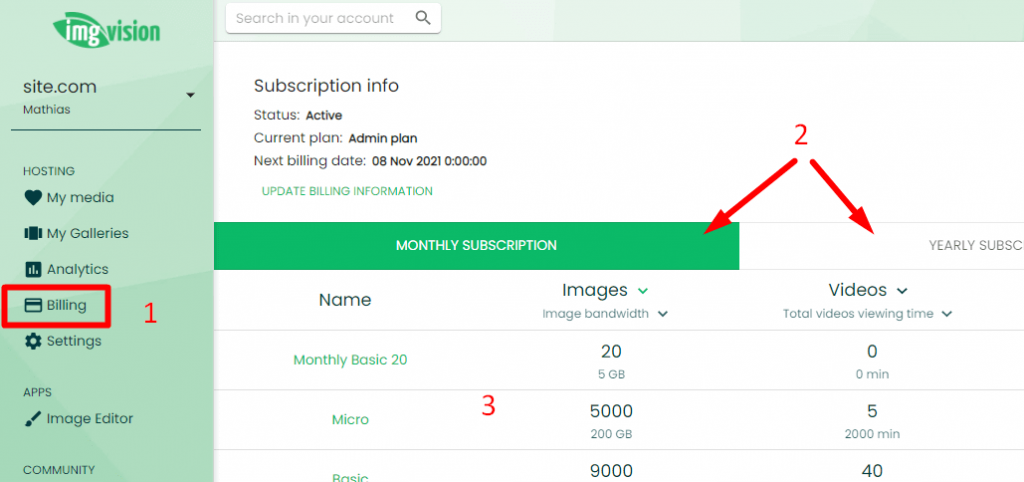 What follows is a wizard of our reseller and payment gateway Paddle.com:

Img.vision subscribe wizard by Paddle
Step 1: First you'll see the plan you've selected and you'll be asked your location.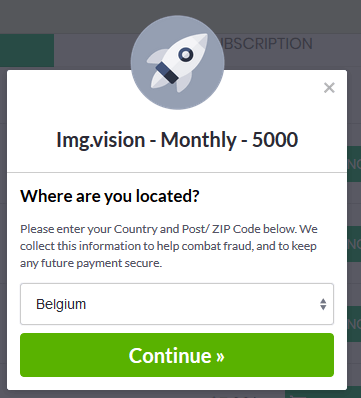 Step 2: you'll have the choice to subscribe via PayPal or by entering your credit card details.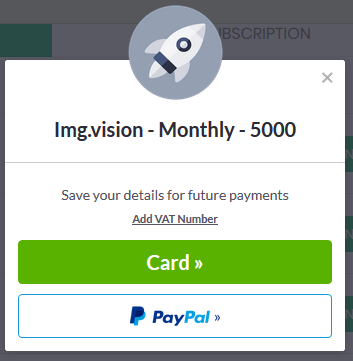 Step 3: Enter your credit card details or follow the steps on the PayPal website.
Step 4: Processing: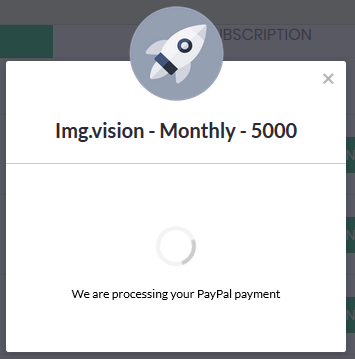 Step 5: Subscribed! 🎉