Static image url hosting for marketplace flat files – sell with ease
We offer static image url hosting that is compatible with Excel formulas for the creation of marketplace flat files. Our service is perfect for small to medium Amazon sellers, eBay sellers, Walmart sellers, Shopify sellers, Bonanza sellers and more…
Our image hosting can also be used for web shops, websites, online communities, anywhere online.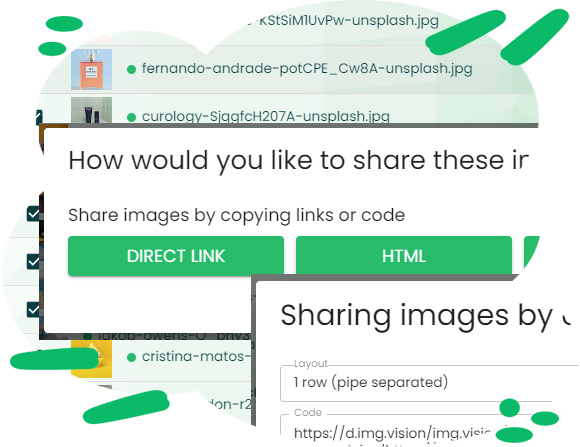 96k images
Biggest customer

20k images
New images uploaded per month

10 terabyte
Images shared per month

4.7 stars
Rating on Capterra
We help hundreds of growing businesses share images and videos online.

Say goodbye to hefty fees charged by marketplace integrators
Integrators like ChannelAdvisor start at $750 setup fee and charge you a commission rate based on your sales. We at Img.vision only charge a subscription for the platform with no setup fee.

No technical headaches with a user-friendly platform & approach
Our platform is a simple 3-step process: 1. You upload your images. 2. You grab the link code. 3. You add the code to your listings.

Integrates with retail giants like Walmart, eBay, Google Merchant and Shopify
All retails giants allow you to integrate and use your own hosted images. We have customers using Walmart, eBay, Shopify and Google Merchant.. it all works

Create a visually captivating story that sets you apart from the competition
Establish a strong brand presence with extra images that tell your story. Showcase your offerings from every angle, leaving no doubts or hesitations.
Features

Retain folders on upload (coming soon)
Create folders and subfolders on your device, drag & drop them in your dashboard and the folders and subfolders will be automatically created. (Coming soon)

Static image urls for Excel formula compatibility
We don't randomize image links after upload (though that can be enabled), so that you can easily generate the image links yourself in Excel or in Sheets

Bulk hosting for flat files
We support thousands of images in our dashboard, so you can host thousands of images for your marketplace flat files
Host and share images, simple get link and paste
Upload your images from Dropbox, Google Drive or directly from your desktop or phone. Then grab the link code or click the social media share button.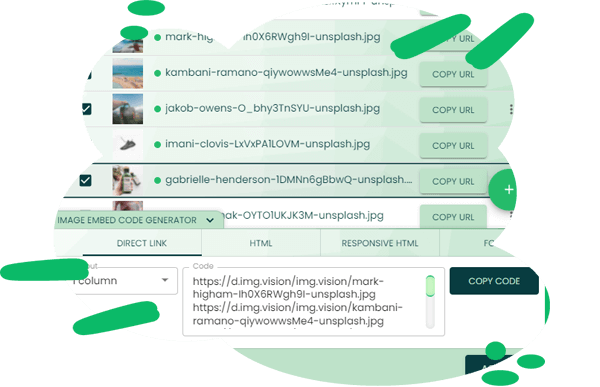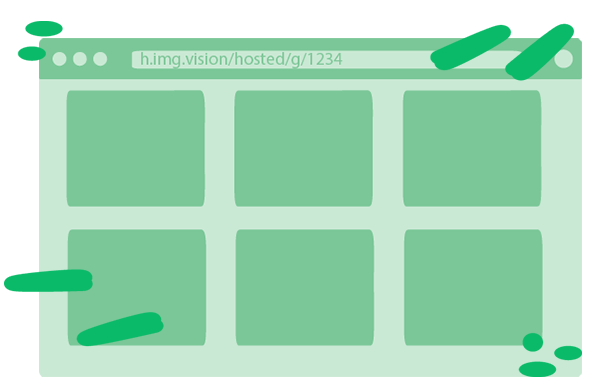 Share images in bulk using a hosted gallery website
Share your images in bulk by creating an image gallery. Each gallery gets its own unique website.
Generate embeddable galleries, no coding skills needed
Share galleries by embedding HTML code on external websites eg. your WordPress site, eCommerce sites, seller sites like eBay.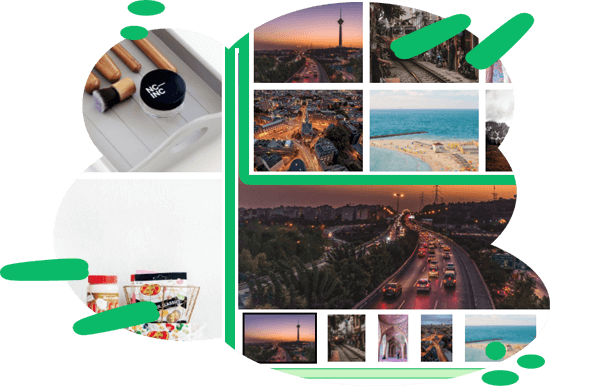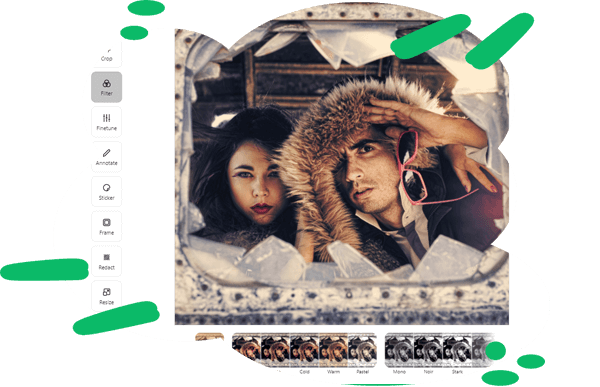 Edit your images with the built-in image editor
We have an easy to use image editor built-in right into your dashboard that works on mobile and desktop.
Stream your recorded videos – simple
Upload your recorded videos, any format, and we'll stream to your audience from your website.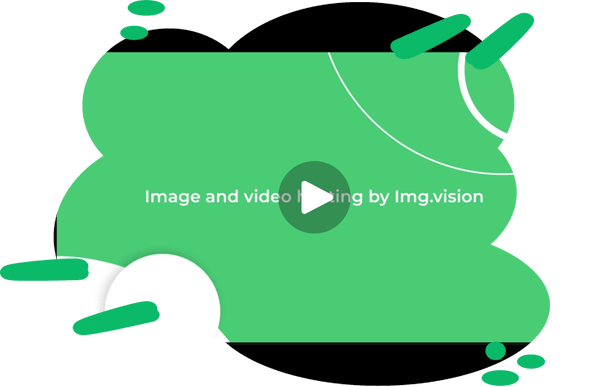 Share with ease while keeping control.
Start a 14 day trial of Img.vision, no credit card required.
Recent Img Handbook posts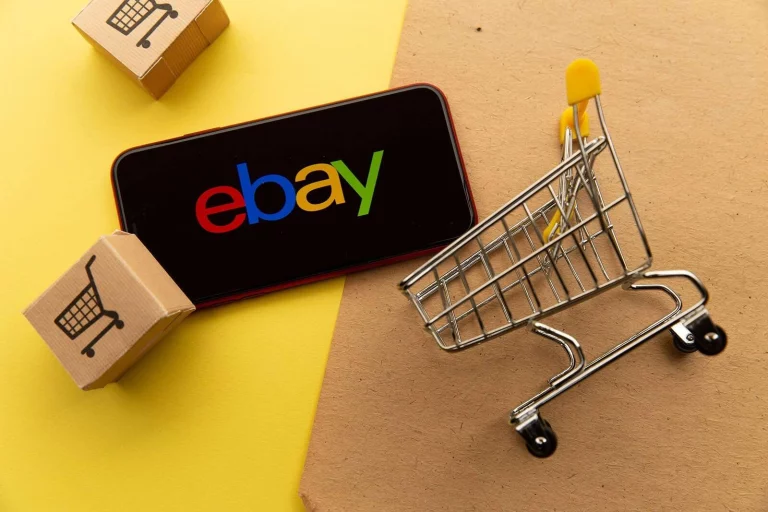 No matter what you are selling or who you are selling to, every eBay sale…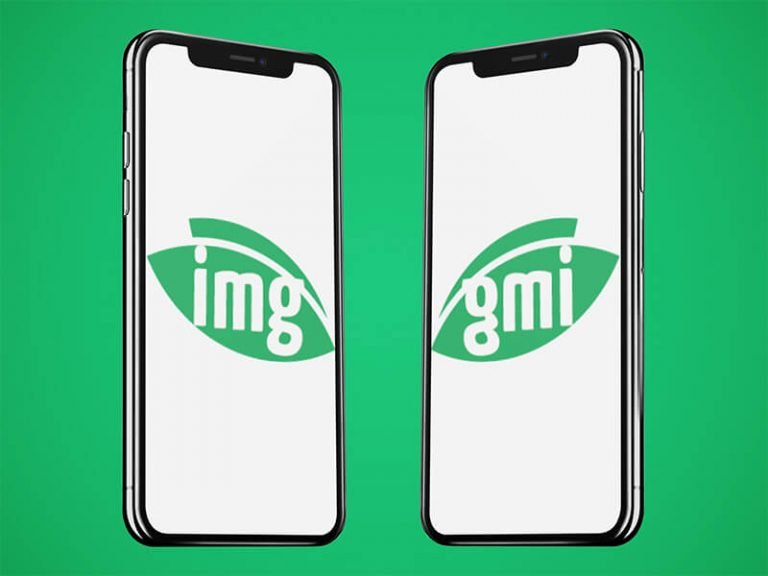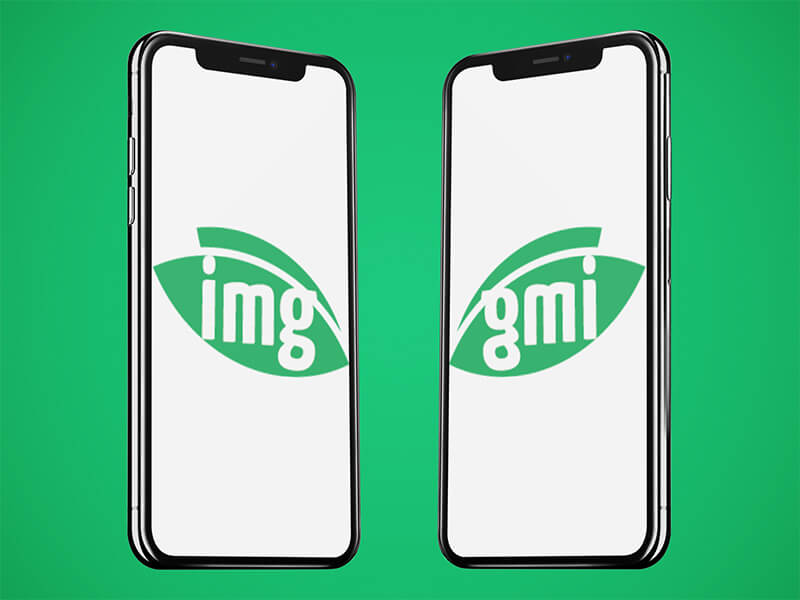 When you hold your smartphone sideways to take a picture. That camera needs to rotate…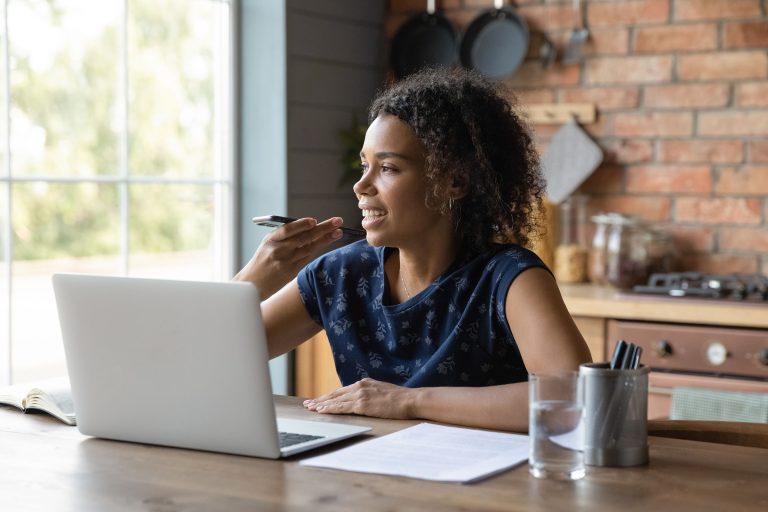 What are Virtual Assistants? Virtual Assistants are people from anywhere in the world who do…