If you want to get the most out of your eBay account and ensure that the products you are selling are presented in the best possible light, then you should think about setting up your own external eBay image hosting account.
In this article, we explore the positives of setting up your own image hosting account and how Img.vision can give you the creativity and flexibility that eBay itself is unable to do.
Why do I need eBay Image Hosting?
We'll quickly explore why you need additional image hosting besides the integrated eBay image hosting.
1/ eBay photo hosting is restricted to 12 pictures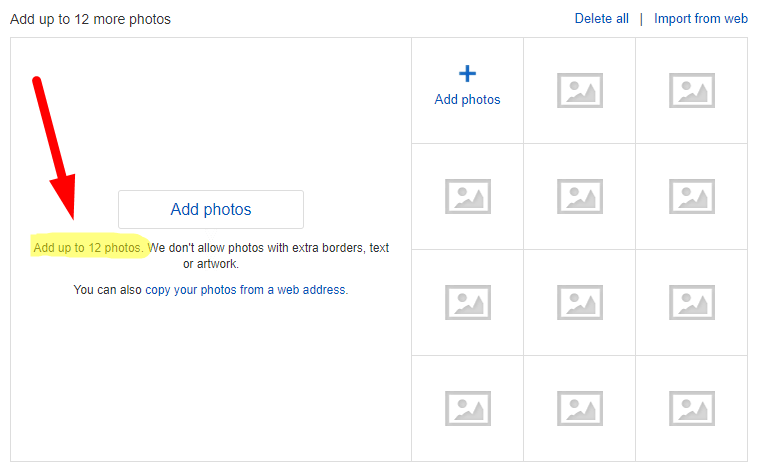 If you have a lot of images you are severely limited in showcasing your product.
2/ Your customers analyze your item description
Potential customers read and analyze the item description for more information and trustworthiness, don't miss this opportunity to add product images there.
3/ eBay official way to display photos is basic
eBay image hosting isn't as sophisticated as you might think and it doesn't give you much room for maneuver in terms of getting creative with your photos.
What is an image hosting company?
An image hosting company allows individuals and companies to upload their images to the servers of the image host. Those hosted images are now accessible on the world wide web. You can share and embed the images anywhere online by copying the embed code, or even in some cases by drag and drop (such as with eBay).
Why should I choose Img.vision to host my images?
So now you've decided that an image hosting company sounds like the right option for you, let us explain why Img.vision ticks all of the right boxes.
1/ Secure image delivery
In 2017 eBay required all images referenced from your item description to use secure https links. That's the default case when copying or dragging and dropping images hosted at Img.vision to your item listing.
2/ Keep your images organized with folders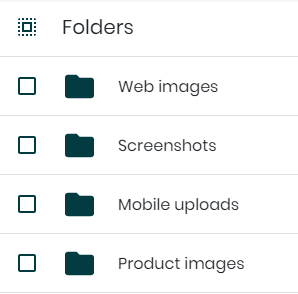 Img.vision is set up so that you can organize your photos into folders, this will help you to keep your photos organized and itemized in relation to specific products.
3/ Resize your images
After uploading your images, you can easily resize them to a smaller dimension that is more fit for displaying on eBay listings. You can resize single images but also multiple images in bulk.
4/ Fast image loading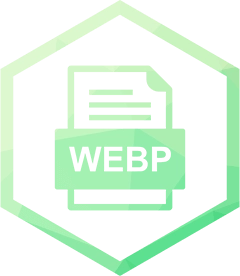 Img.vision CDN (content distrubution network) converts images in realtime to webp image format if the requesting browser supports it. Webp formatted images have no quality loss but are 34% smaller in file size through various optimization techniques, thus your images load 34% faster. All major browsers on computer or mobile support the webp image format these days.
5/ Image gallery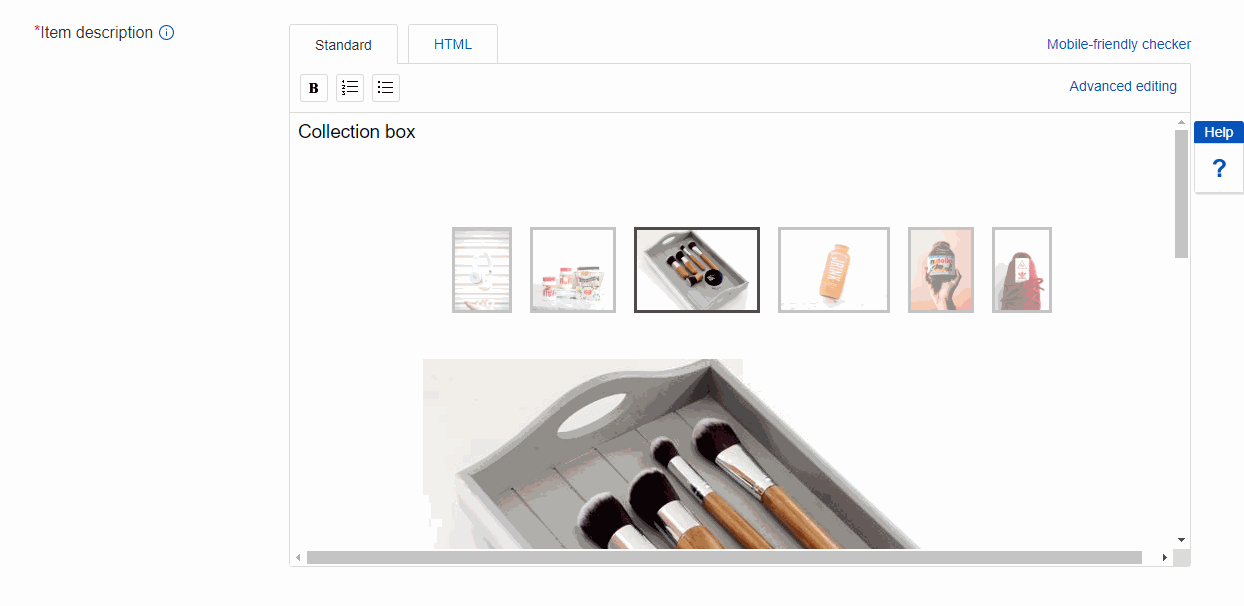 If your not shy of going to advanced road, you can create image galleries on Img.vision, generate HTML code and embed galleries in your eBay item listings.
No worries, Img.vision gallery code is non-active (no Javascript) which is a requirement by eBay.
6/ Customer Helpline
Mathias, the founder of Img.vision, personally answers are questions and support requests. In the bottom right you'll find a contact bubble that places you in direct contact with Mathias. No matter the day of the week, we'll respond to your queries within 48 hours, usually much sooner.
7/ Try before you buy
We want to make sure that Img.vision is the right fit for your eBay image hosting needs. That's why we offer a free 15-day trial to get you started. You will not be required to add any credit or debit card details to secure this free trial either and there are no hidden sign up costs.
8/ Competitive Prices
With multiple price packages to suit all needs and budgets, Img.vision offers a competitive subscription service. Plus, if you sign up for the year we offer two months completely free.
Conclusion
Through choosing Img.vision you will not only expand your tools to convince buyers to buy from you, but you'll also have access to a premium fast and easy to use platform.
Forget about that 12 photo limit on eBay and upload as many images as you'd like. Keep your images sorted into folders and embed galleries which can be accessed via your eBay listings – meaning your pictures are well organized and that your customers can access exactly the visuals you wish them to see to.
Make eBay image hosting worry-free by choosing Img.vision.