Online image editor
This is a basic online image editor provided to you by Img.vision
Upload an image, edit it in your browser and download the result

Apply filters
Grayscale, sepia, blur, emboss, gradient with transparency

Crop images
Crop to a square, 3:2, 4:3, 5:4, 16:9, or a custom aspect ratio

Flip images
Flip across x-axis or y-axis

Rotate images
Rotate images clockwise or counter-clockwise

Draw with your mouse
Choose a color and draw on the image

Add shapes, icons, and text
Pick a color, a text style and add to the image
Need a reliable image host?
Get fast and reliable image hosting for eBay item listings, image hosting for your business site, or for personal use.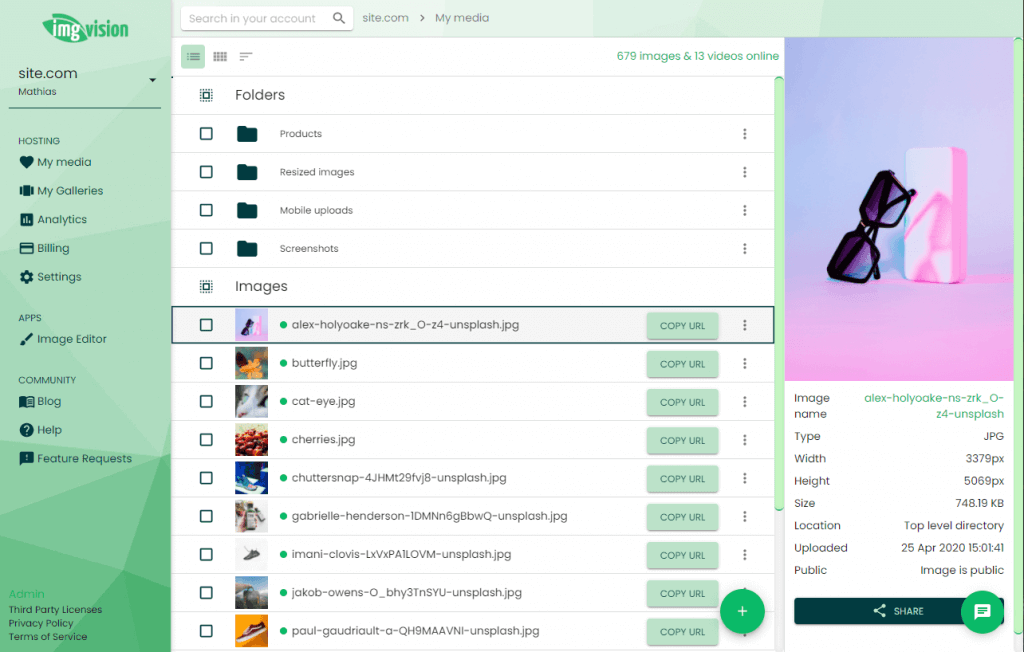 Is this image editor totally free?
Yes, no charge, no time limit, no feature limit, use as much as you please.
Does this editor add a watermark?
Nope. The only changes made to the image are the ones you make yourself.
Do you save a copy of my image?
No, the editing happens entirely in your browser, the image and any changes are not transferred to Img.vision servers.
Do you also provide image hosting?
Yes, sign up for a fully featured 15 day trial account above.