Image hosting with easy access to links
Host your images on your site, auctions, forums or anywhere else online with Img.vision's reliable and fast image hosting and management platform.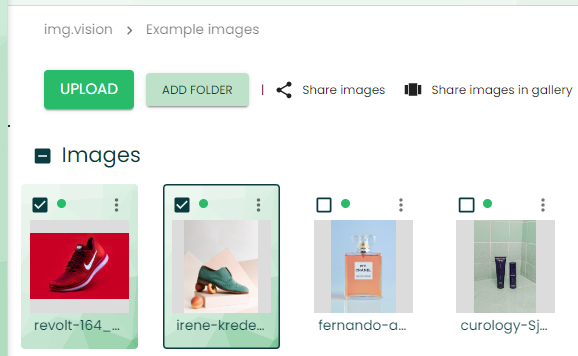 Forum image hosting
You can generate BBCODE link code for single or multiple images.

eBay image hosting & other marketplaces
Our link code is supported by eBay, but also by Walmart, Zalando, Shopify, Sears, Newegg…

Website image hosting with HTML code
Generate with the link code generator direct links or HTML code in multiple column layouts.

Markdown generated link code
Reference images from GitHub, codepen, or other markdown text editors online.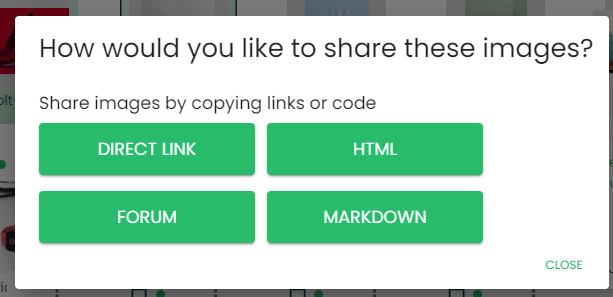 Quickly generate links & code
The Img.vision dashboard was built to make it easy and quick to get the links of your images. No matter if it's bulk or just a single image. No matter if it's HTML, direct link or something else.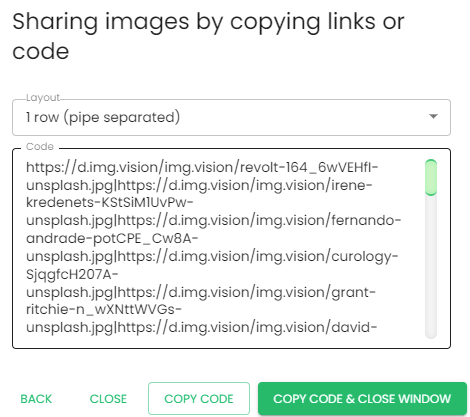 Fine-grained settings when sharing
You can choose various settings when you've picked your share method.
For example for direct links:
Placing 1, 2, 3 or more images next to each other before starting a new line
Separating the image links with semicolon or pipes
Doesn't hang when there are thousands of images
We made the dashboard reliable when you're managing thousands of images.
Our biggest customer has 96000 images their account (they are a Walmart seller).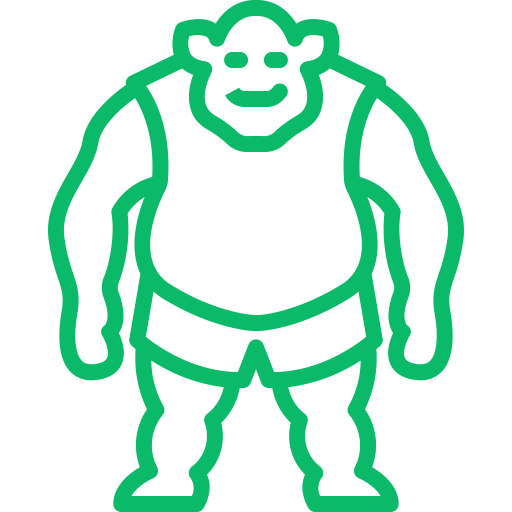 Ready to upload?
Click the button below to start uploading images, and try our free 14 day trial with 5000 images.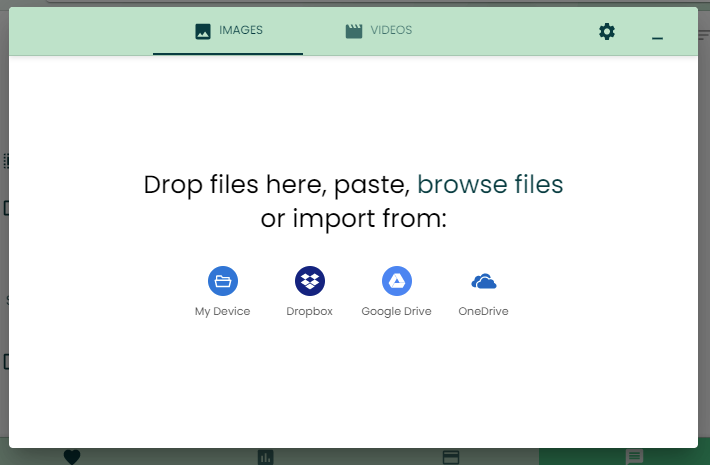 Upload your images directly from cloud services
We support the top 3 cloud platforms to upload images from.
The images never pass through your device, but our servers directly contact the cloud platform and get the file.
It's an easy migration from cloud platforms to our servers with this upload feature.
SEO benefits
On-the-fly delivery of 34% smaller, same quality images
Our CDN will detect if the device requesting the image supports the 34% smaller Webp image format, convert your images on-the-fly and deliver the compressed image to the user.
✅ 34% smaller file size
✅ 34% faster loading
✅ No image quality loss
✅ No need for you to convert the image yourself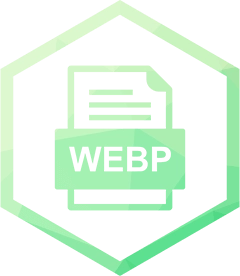 Top notch CDN network of delivery servers
Images hosted on our servers are delivered by the largest CDN network in the world.
There are hundreds of data centers spread over hundreds of cities worldwide.
In North America alone there are almost 50 cities with a dedicated data center with a multitude of delivery servers.
These servers cache your images. If a visitor requests your image, the data center in the closest data center will deliver the image – reducing the distance, reduces the time to delivery it.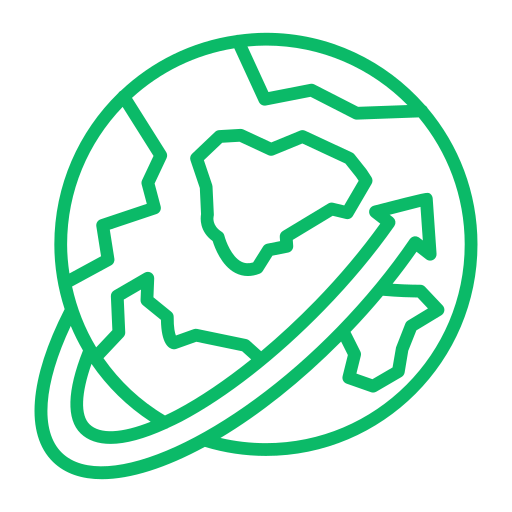 Free extra: Smart image resizing tool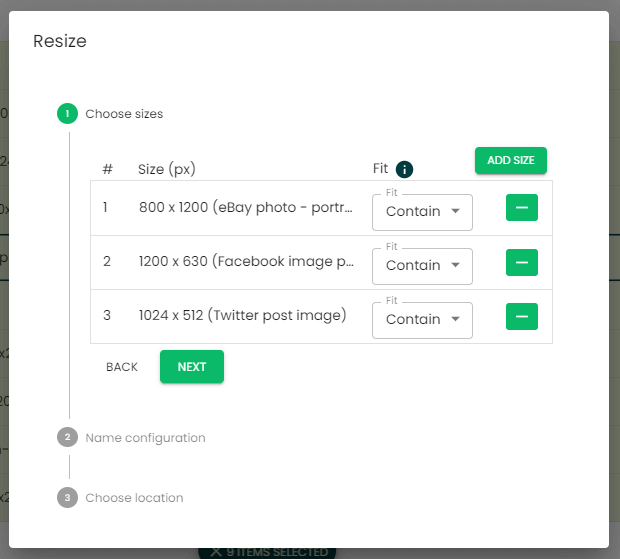 Resize images into multiple different image dimensions easily
In the dashboard is a built-in 3-step wizard to resize your images according to a preset or your own custom dimensions.
✅ Many size presets: eBay, twitter, Facebook,…
✅ Multiple new sizes in one go
✅ Automatic or custom filenames
✅ Place generated images in a folder you choose
✅ Multiple resize methods: Contain, Cover, or Fill
Start a trial account right now
Get a 14 day trial account with 5000 images, no credit card needed.
Features

Secure HTTPS image hosting
Images are loaded with a valid and secure HTTPS certificate.

Upload 100s of images at once
Our upload widget is optimized for uploading 100s of images in one go without crashing your computer.

We automatically resize & optimize your images in real-time based on your visitor
Our HTML embed code is fully responsive and loads the fastest and biggest image quality the visitor can handle on his phone, tablet or computer.

Fast image loading from our CDN
Img.vision has partnered with the leading content delivery network provider to offer fast image loading.

Take images offline without deleting them
Flip the switch to take an image offline. Great for time-based promotions or keeping some sensitive images private.

Search
Search for images in your account using the powerful quick search based on the filename.
Try us now, no credit card needed
We offer a 14 day trial of a fully featured account, no payment details needed