As of 2021 all eBay sellers must register for eBay to manage their payments.
New sellers will automatically sign up for the new payment system whereas existing sellers have been invited to sign up.
If you are asking yourself: Payment system? What's that? Read on to find out more about the payment process and fees on eBay.
eBay's Payment Process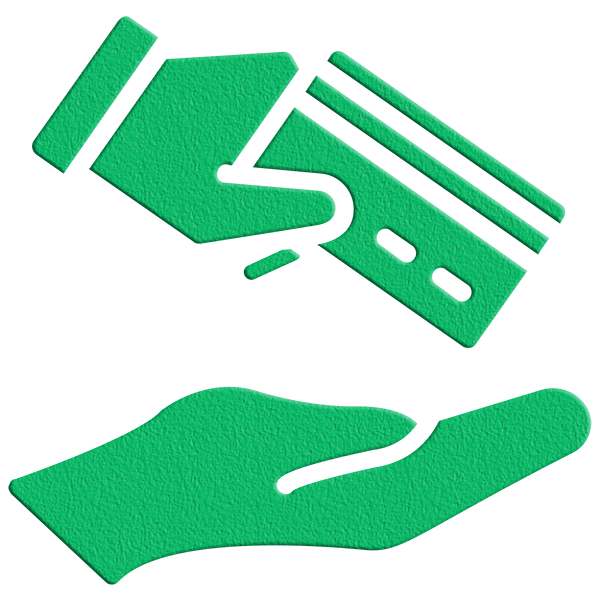 Direct payment
Formerly, cash in hand or PayPal were the only ways eBay sellers could receive money from sales.
eBay has now decided to take control of the payment process. This means it will be possible for sellers to get paid directly into their bank account rather than making a detour through a PayPal account.
How does that work? It's very straightforward. As soon as the buyer has paid, you will be able to see that "funds are processing" on your dashboard. This way, it will be easy for you to know when it's time for you to ship the order. Once the bank settles the customer's transaction to eBay, funds will be shown as "Available".
More time
This system makes it easier for sellers to keep track of their payments, yet it also slows things down. Unlike PayPal that operates instantly, this direct payout system is dependent on the bank's processing times.
Processing time may vary by financial institution, but on average it takes two working days for the buyer's money to fall into eBay's hands. Then eBay needs to send the money to the seller, taking up another 1 to 3 days. eBay does allow you to choose your payout schedule. You can opt for daily as funds are available or weekly.

More choice
Although you can now get paid straight into your bank account, it is not obligatory to choose this method. As a seller, you can offer buyers more payment options. Buyers can use credit, debit or gift cards. They can use Apple Pay or Google pay or even choose to stick to the PayPal method.
According to eBay, credit and debit cards, Google Pay and Apple Pay are currently the most popular payment methods.
Transparent fees
eBay is advertising direct payment as a way to avoid additional PayPal fees. However, things aren't as straightforward as that. Along with the new payment method, eBay has introduced new final value fees. These will be discussed below, but you can probably already guess what has happened: the rates have gone up. It's true that sellers will benefit now that PayPal no longer takes its part of your earnings, but everything considered, the financial gain is rather small.
Moreover, if you are used to getting paid in cash on collection, the new payment system will cost you more. Where before you avoided the additional PayPal fees, you will now be charged the higher final value fee no matter which payment method you choose.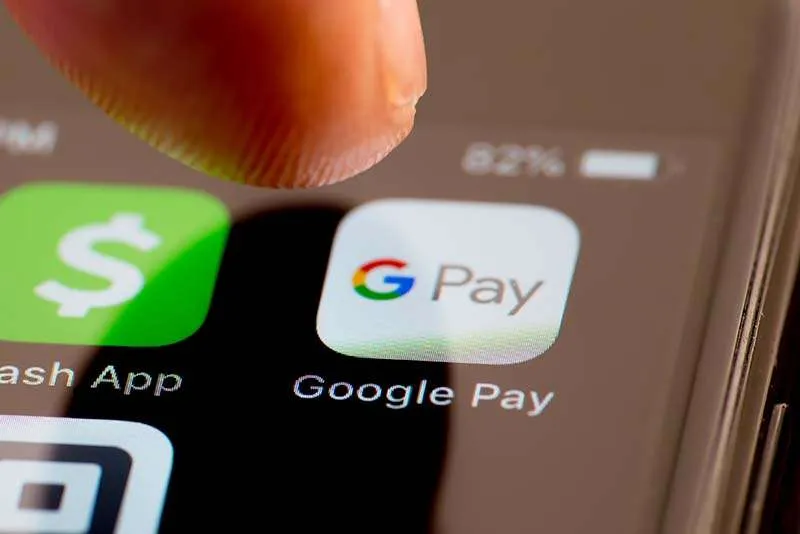 On the plus side, with third-party payment fees gone from the equation, it has become easier for sellers to calculate the fees they will need to pay. Now that all the fees are bundled they will automatically be deducted from the sale.
Finally, if this change means you will no longer use your PayPal account, make sure you completely close it down. PayPal charges an inactivity fee if there has been no activity in the previous 12 months.
eBay's Seller Fees
When you list and sell items on eBay, you need to pay fees. Not a single fee, but fees, plural form.
There are two main types of selling fees: an insertion fee which is based on your listing and a final value fee which is charged when your item sells.
But that's not all! If your payment transaction is happening through PayPal, a small part of your earnings will end up in PayPal's hands.
Let's take a look at how eBay fees work and what you should know before setting a price!
Insertion Fees
The first fee you will bump into will be the insertion fee. This fee is charged when you list an item. It applies to both auction-style and fixed price listings. eBay has decided to increase the amount of free listings. You will now get up to 250 zero insertion fee listings a month instead of 200.
Listing more than 250 items will cost you $0.35 per listing, although there are some exceptions. Guitars & Basses for instance, are always free to list, while listing heavy equipment or food trucks will always cost you $20 per listing.
Insertion fees are non-refundable, even if your item doesn't sell. It is charged per listing and per category.
Things to keep in mind:
Listing an item twice, but in a different category, will cost you double.
If one listing contains multiple items you will be charged once.
Good 'Til Cancelled listings are fixed priced listings that are automatically renewed once a month. The insertion fee is charged every time it is re-listed.
Final Value Fees
When your item sells, eBay will charge you a final value fee. This fee is a percentage of the total amount of the sale, plus $0.30 per order. The total amount of the sale includes the price you set, but also the shipping service the buyer selects, sales tax and any other applicable fees.
An order is defined as the number of items bought by the same buyers at checkout with the same shipping method.
If you are an experience eBay seller, you will have noticed that the $30 per order is new. The percentage rates have also changed slightly.
Most product categories used to be charged a 10% final value fee. That will now be 12.55%. Selling books, DVDs, movies and music used to come with a 12% fee, that will now be 14.55%.
If these numbers are making you dizzy, don't worry. You can double check the fees per product category on the eBay website as there are a couple of categories that are charged differently.
Things to keep in mind:
If you need to refund the buyer in full because of a return or cancellation, the variable percentage portion of the final value feel will generally be returned to the seller. eBay will retain the $30 per order fee.
The shipping fee, which is part of the total amount of the sale, is based on the shipping method chosen by the buyer, unless the seller has chosen for the 1-day or domestic shipping. Then the fee will be based on the cheapest shipping method.
Optional Listing Upgrades
You can make your listing stand out by adding certain features, such as bold font or subtitles. This, however, does not come for free. You will have to pay if you want to schedule your post, list the designer or set a minimum price that must be met for your item to sell.

Things to keep in mind:
If your items are relisted automatically, the insertion fee and the optional listing upgrade fees will be charged with every re-listing.
You can expand your gallery up to 12 photos, but this will cost you. Save money and use a…
Promoted Listings Fees
As an eBay seller you have the option of promoting your listing in order to generate more search results on eBay and appear in "related items". Any eBay seller can use promoted listings, but one again, the service isn't free.
Promoted listing fees are different from other charges, because this time around it is the seller who can set the rate. As a seller you can look at the ad-rate trends, find out what others are paying and opt to pay 1% or more of the final value fee. These fees are only collected if a buyers clicks on an ad and then buys the item within 30 days.
Things to keep in mind:
Promoted listings are not possible in all product categories. Vehicles, Real Estate and Travel Listings are excluded)
In order to use this feature, your Seller performance level must be Above Standard or Top Rated.
The listing must be complete, include at least two images and have a fixed price.
Additional Final Value Fees
Violating eBay's policy, buying or selling outside of eBay or failing to meet eBay's performance expectations may result in additional fees.
Things to keep in mind:
Offering or referencing your contact information or asking a buyer for their information in the context of buying or selling outside of eBay, will cost you. eBay can charge a final value fee based on the total amount of the sale, even if your item doesn't sell.
If you don't meet eBay's minimum seller performance standards, you will be charged an additional 5% on the final value fees in the month following your evaluation. You can check your current seller level on your Seller Dashboard.
A similar extra fee will be charged if your rate of 'Item not as described' return requests is evaluated in your service metrics as 'very high'.
To Sum Up…
To sum up, it is now possible to receive direct payment on eBay. Consequently, buyers have more paying options.
On the one hand sellers no longer have to pay a separate payment processing fee and on the other hand eBay has adjusted the final value fees.
eBay fees still depend on the price, format and category you are listing and selling in. Most product fees have risen, but overall, sellers will pay less fees than before.