Get an easy image hosting service to enhance your listings as eBay seller
Img.vision offers powerful image hosting services with reliable upload capabilities that help you as an eBay seller to add product images to your listings. We have solutions for managing single listings and for serious sellers managing multiple listings.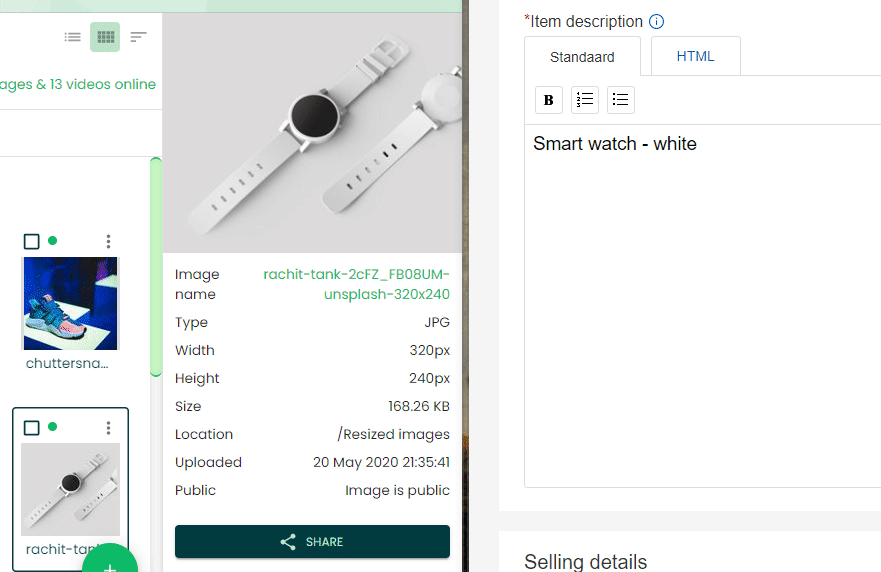 Single listing solutions
Every Img.vision account comes with these solutions to manage your single listings. eBay does not charge extra to use these solutions.
Drag & Drop images into your listing
When managing single listings, Img.vision customers have at their disposal this first solution, which allows you to drag and drop images uploaded to your account, directly into your listing description. We'll take care of hosting the images and showing them to your listing visitors.
Add an image list
Another solution available to you as an Img.vision customer is to add image lists to your single listings. For example, if you have book with stamps, you can show page after page, indicating every stamp on each page.
Add an image gallery
A third and final solution available is to generate an image gallery with the Img.vision gallery generator, and add that gallery to you listing description. The gallery uses non-active code and is supported by eBay.
Happy eBay sellers on Img.vision
Here's a selection of Img.vision customers that are happy with our services and are frequent sellers on eBay.



Multiple listing solution
Besides single listings, you can also manage as seller multiple listings. We also have a solution when managing those multiple listings.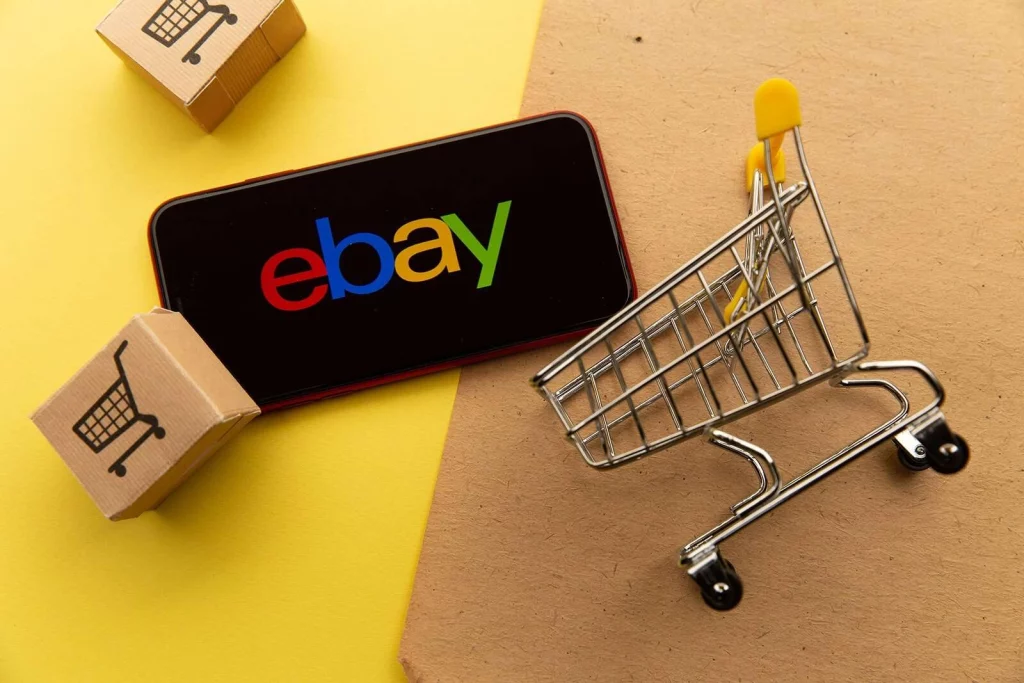 Bulk upload CSV product files referencing images
This article goes into depth on all ways you can manage multiple listings on eBay. The Merchant Integration Platform is the way sellers upload CSV files with product data and create listings. Inside those csv files, you reference images that are hosted online at Img.vision. Img.vision ensures a fast and reliable integration of your images in your listings.
Img.vision features
Img.vision makes image hosting easy and quick. Here are some of the powerfull features we have.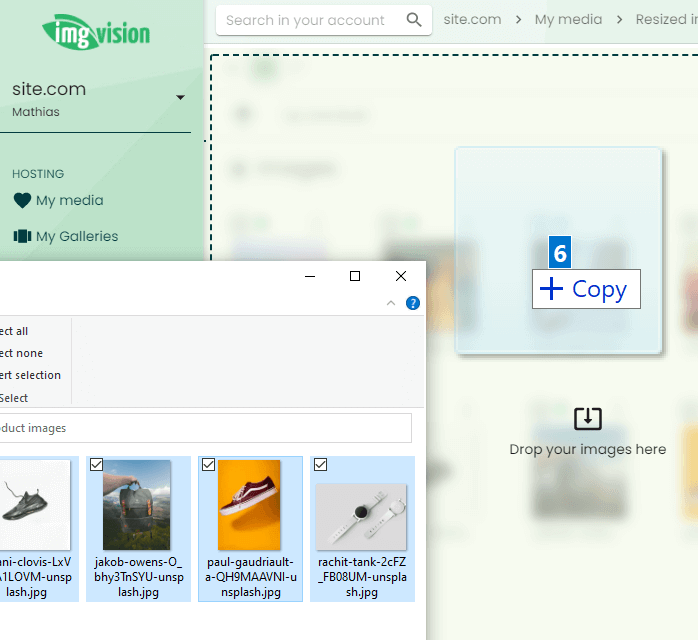 Easy drag & drop uploading
Upload images from desktop on Mac or PC.
Or upload from mobile devices such as Android or iOS.
You can also import directly from Dropbox, OneDrive or Google Drive.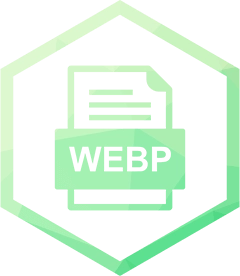 No more slow images
We offer fast image loading and real-time lossless compression and caching of your images in webp image format.
✅ 34% smaller file size
✅ 34% faster loading
✅ No image quality loss

https secure images
Images are delivered over secure https. This means you comply with eBay's guidelines of embedding images in the product description.

Upload from your smartphone
Our dashboard can be installed on your iOS or Android home screen. You can select and upload images directly from your phone's media gallery.

Reliable uptime
Don't miss out on sales due to poor uptime of your images. Rely on Img.vision to keep your product photos up and converting customers.
Start a trial account right now
Get a 14 day trial account with 5000 images, no credit card needed.
Discover more in our eBay section of our Img Handbook
The Img Handbook, our blog, has a specific section about eBay. Here are the posts.