Become an referral affiliate of Img.vision and earn 75% commission on the first 2 subscription payments of customers you refer.
Example: our mid-plan of 2.5k images will generate, if renewed, 18USD commission for you per referral.
We rely on Paddle for payments and commissions
We use Paddle as reseller for all Img.vision subscriptions. Paddle also provides us with an affiliate system.
Paddle will provide you with a unique referral link, and will track the referred visitors through the Img.vision website and dashboard until they purchase a subscription.
You will need to complete a form to become an affiliate of Img.vision. The form requests basic information so Paddle knows who you are. Paddle will also create an account for you using the email and password you provide.
Your own Paddle Account & Dashboard
You will become a reseller on the Paddle platform, with access to your own dashboard.
Most of the dashboard will not be related to the affiliation. The dashboard allows you to sell your own products if you want, but that's out of scope.
Once you are logged in go to Affiliates: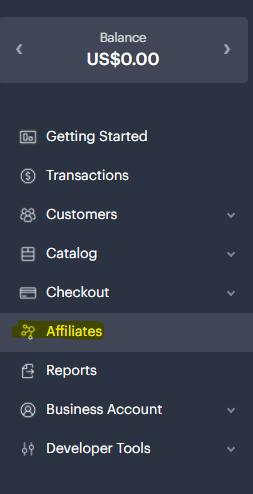 The affiliates dashboard allows you to:
See how well you're doing
See the fact you are affiliate of Img.vision
Get the affiliate referral link
See detailed conversions info
Summarized in a screenshot: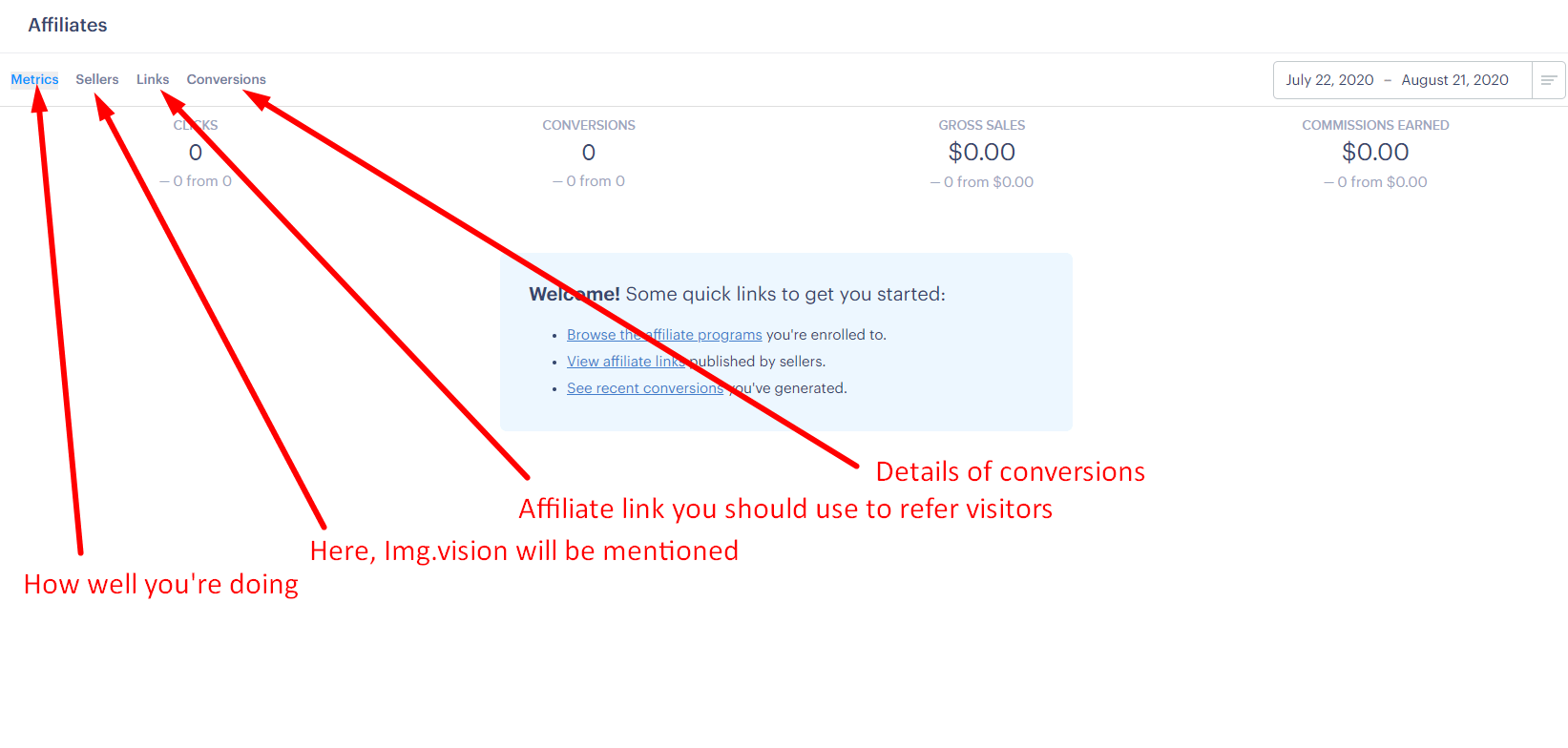 How does payout work?
Visit the payouts section in your Paddle dashboard:

Go to Payout Settings and fill in the information about:
Your country
Your business type
Your name & date of birth
You can choose the payment method, the options are:
PayPal
Payoneer
Bank/Wire transfer
The minimum payout Paddle has is $100.
How to get started?
Follow this link and register: https://a.paddle.com/join/program/30874