This could be your video dashboard
Reliable and uncomplicated video hosting and management – by Img.vision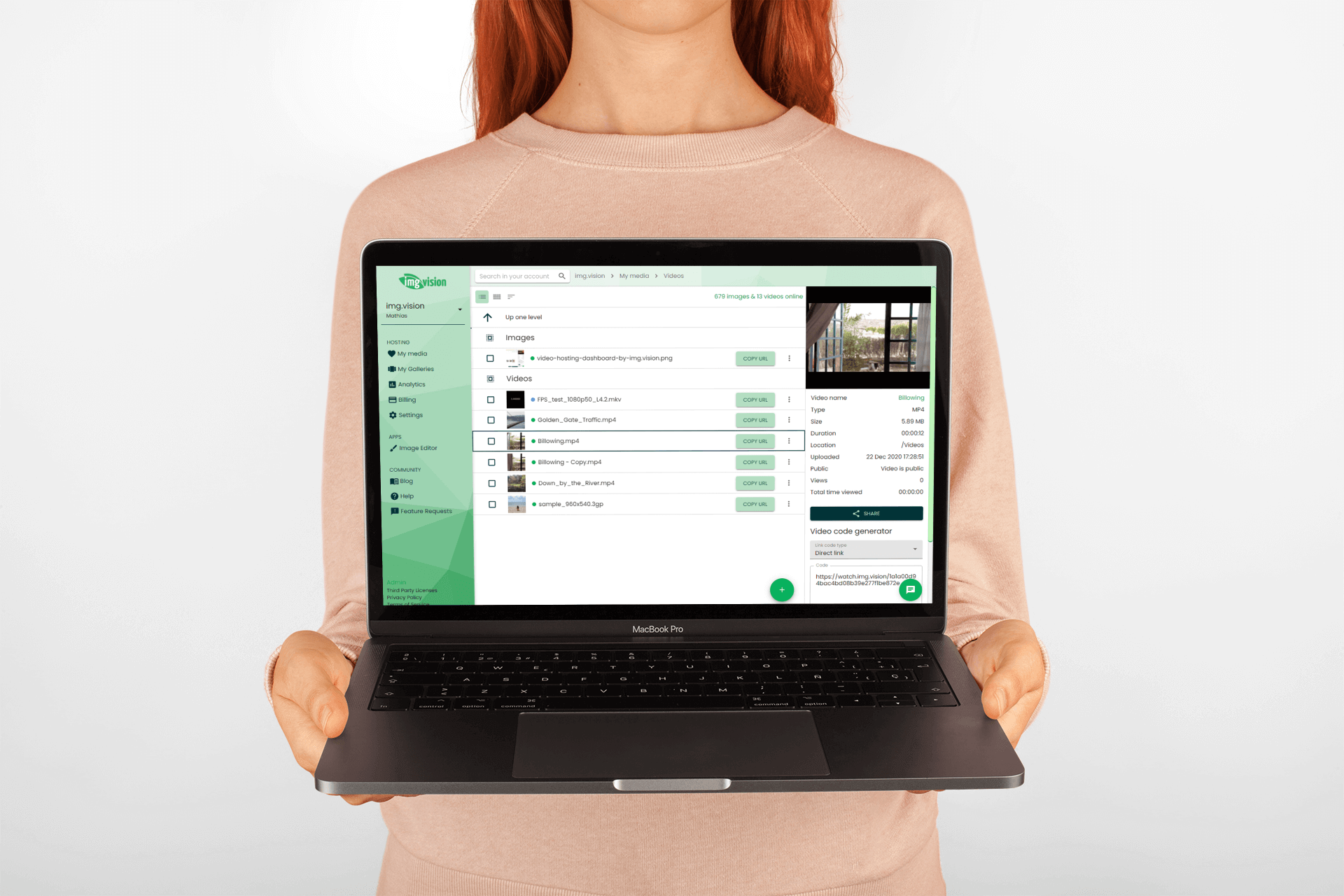 Get video hosting now?
Prices for video hosting start at $19.98/mo
We support all major video formats
We support all these formats: MP4, MKV, MOV, AVI, FLV, MPEG-2 TS, MPEG-2 PS, MXF, LXF, GXF, 3GP, WebM, MPG, QuickTime
We encode your videos
Videos are delivered in the industry standard H264 codec. For smooth streaming we use adaptive streaming levels from 360p to 1080p.
A customizable HTML5 video player
Change how your player behaves on first page load such as auto-play, looping, muting it.
Example video hosted by Img.vision:
Get video hosting now?
Prices for video hosting start at $19.98/mo