Hosting images easily and reliably online
Host your images on your site, auctions, forums or anywhere else online with Img.vision's reliable and fast image hosting and management platform. Prices start at $9/month.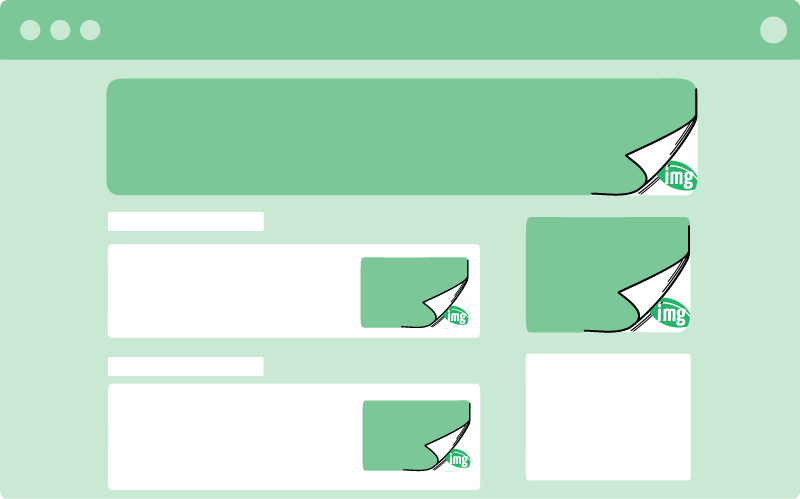 Multiple types of image hosting are supported
Easy to use tag generator for each type

Forum image hosting
You can generate BBCODE link code for single or multiple images.

eBay image hosting & eBay galleries
You can generate direct links or HTML link code. You can even generate an entire eBay supported photo gallery.

Website image hosting with HTML code
Generate with the link code generator direct links or HTML code in multiple column layouts.

Markdown generated link code
Reference images from GitHub, codepen, or other markdown text editors online.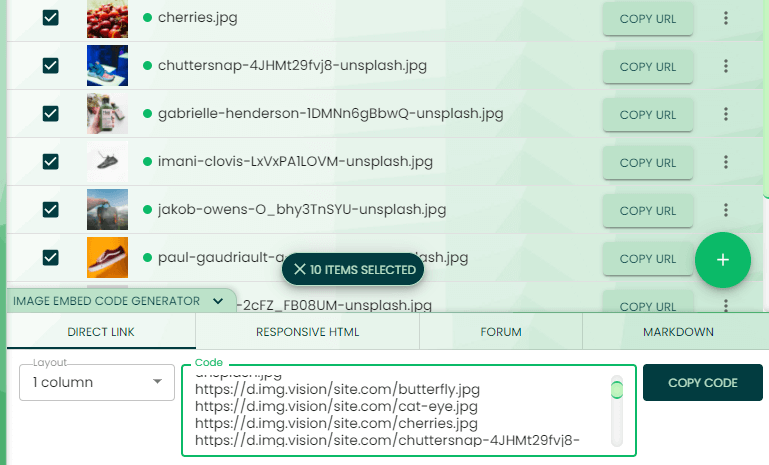 Quickly generate embed code
Embed code is generated immediately after upload. Revisit your dashboard to grab the code gain.
✅ Direct link lists
✅ HTML code
✅ BBCODE
✅ Markdown
Drag & drop uploading
Drag & drop uploading from you Mac or PC. Upload from Android or iOS. You can also import from your Dropbox, OneDrive or Google Drive.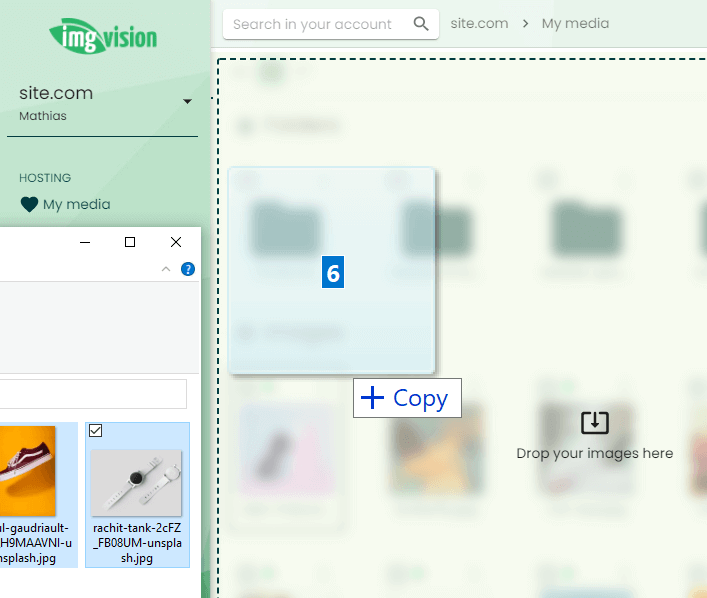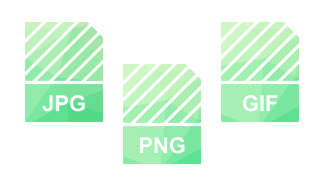 Web image formats supported
Upload the common web image formats JPG, PNG and GIF.
Fast image delivery by realtime conversion of images to webp image format
Our CDN will detect if the user supports the 34% smaller Webp image format, convert your images and deliver the compressed image to the user.
✅ 34% smaller file size
✅ 34% faster loading
✅ No image quality loss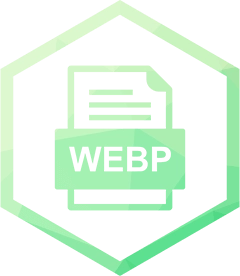 Read what our customers say


150k unique visitors per month
Img.vision has over 150,000 unique visitors per month on its image CDN d.img.vision. Join them today! 👌