Host images for your bulk CSV image uploads to Shopify
Are you uploading in bulk on Shopify using the CSV files? Then you need a place to host your images. You can do that here at Img.vision. Prices start at $14/month.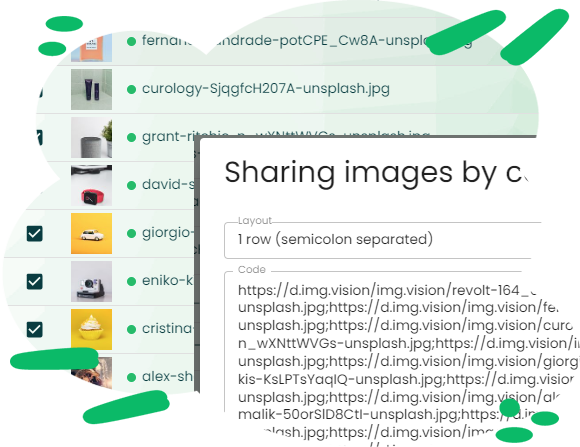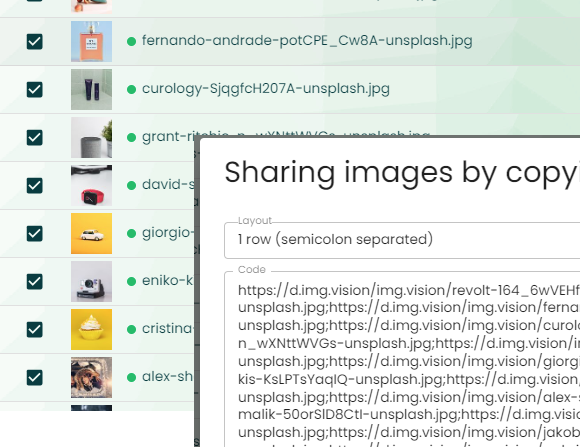 After selecting your images, you can generate the links to it for your spreadsheet
Organize your images in folders and sub-folders and then select the images you want the links for and generate them.

You can copy the links to your spreadsheet and you can use your spreadsheet to convert them to individual cells. There are various layouts available.
Select the images from you PC, Mac and upload, or drag & drop, or upload from a cloud service
You can add to your folders and sub-folders images using the upload button.

You can even drag & drop images from your file browser on your computer.

Cloud services like OneDrive, Google Drive and Dropbox are supported.

Taking pictures with your mobile phone or tablet and directly uploading through WiFi internet is also supported.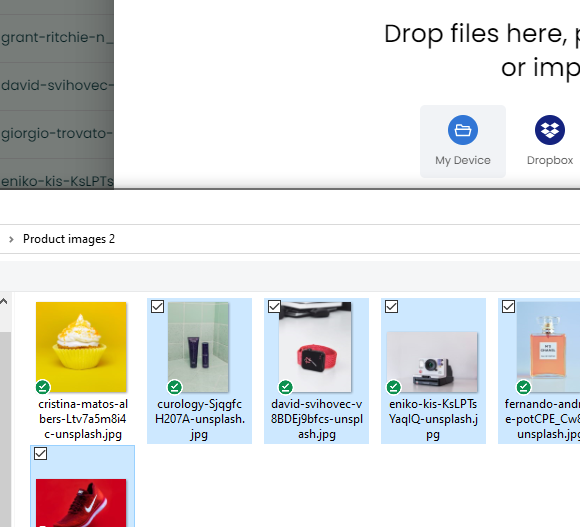 Features

Folders and sub-folders
You can setup a hierarchy of folders and sub-folders to organize your images.

Upload 1000s of images in one go
Our uploader is optimized, so you can just drop all your files in and wait for the uploader to do its thing.

Our dashboard works with thousands of images inside
The dashboard works, even if you have thousands of images. It uses a smart algorithm to load only the images you're currently viewing — avoiding your browser from crashing.