FotoTime was founded in 1999. It was one of the leading innovators in the world of photo and video storage, organising and hosting. Yet, if you surf to the to FotoTime.com today, you will see they have ceased operations.
FotoTime has shut down. What happened?
On March 10, 2021 a fire broke out at OVHcloud in Strasbourg. It was an enormous disaster for Europe's largest cloud service. One of four servers was completely destroyed and another was damaged. OVH is an important hosting company and the fire affected a lot of businesses and even governments. According to Reuters, 2% of the sites with the French .fr domain extension were affected, including French government platforms and, you've guessed it, FotoTime!
After being left in the dark for a couple of days, FotoTime users were given the unfortunate news that FotoTime was giving up. The data lost in the fire was unable to be restored and FotoTime was dead and buried.
FotoTime alternatives
Although it's always possible to store your memories in a tangible photobook or a portable hard drive, it's reassuring to know your memories are safe from natural disasters or broken-down computers. So, a cloud-based account to store your images and videos is still a good idea.
The Big Names: Google and Apple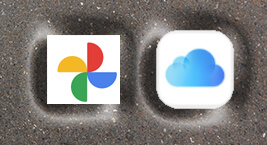 Google Photos and Apple iCloud Photo Library are two major household names and everyone has a at least some photos stored on them. These services automatically organizes your photos by date and you can access and upload your images from different devices. The amount of free space, however, is limited. Google One offers plans starting at $1.99 a month. iCloud is built into iOS devices and gives you 5GB for free, but for $1 a month you can upgrade to 50GB. The next tiers offer 200GB for $3 a month and 2TB for $10 a month
The Photo Fans: Flickr and Photobucket

Flickr and Photobucket have a love for photography at their core. Flickr allows you to store up to 1000 photos for free. Flickr Pro comes at $7 a month or $60 a year. With a Pro Account you can backup your content from locations like your computer, hard drives, iPhoto and Dropbox. Every Flickr user can be part of the Flickr photograph community, giving it a bit of a social media feel.
Photobucket lets you store 250 images for free and offers three different subscription plans. Beginner stores 2,500 images or 25GB for $6 a month, Intermediate stores 25,000 images or 250GB for $8 a month, and Expert has unlimited image storage for $13 a month. All the paid tiers are ad-free. In addition, you can store non-compressed original photos, so your photo quality isn't compromised with the Expert subscription.
The Image Host: Img.vision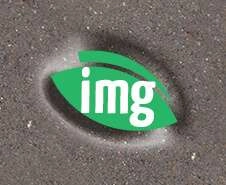 If you're looking for a way to not only save, but also share your images on third party websites, you should be looking into image hosting services.
Img.vision's premium image hosting comes with a range of useful features that make it easy to organize your folders, speed up image loading and easily take images offline without having to delete them. There are also no ads or other distractions on the page which also helps it to improve user experiences of site speed.
A useful feature you won't find with most free services is also the ability to generate direct link lists of your images. You can also grab HTML code, forum BBcode, and markdown image code.
Img.vision also offers a free plan that allows you to upload up to 20 images and lets you benefit from very fast image hosting and an easy to use control panel. The downside is that your images are branded with the Img.vision website link, although the branding is very subtle.