Host and share images, simple get link and paste
Upload your images from Dropbox, Google Drive or directly from your desktop or phone. Then grab the link code or click the social media share button.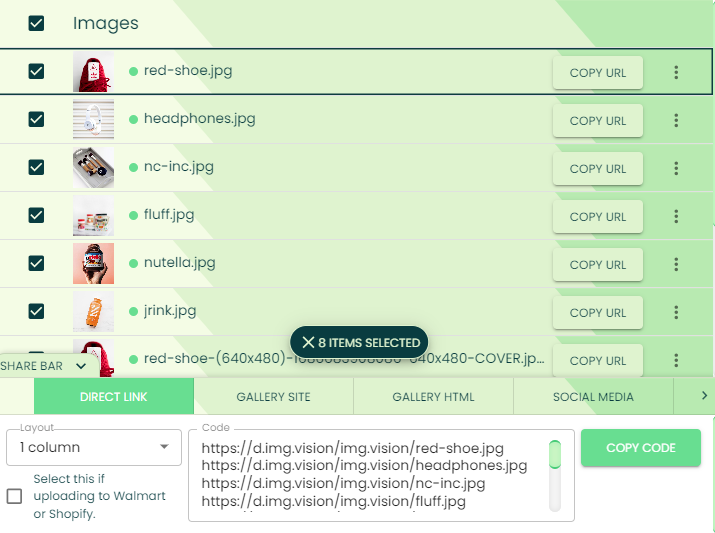 Share images in bulk using a hosted gallery website
Share your images in bulk by creating an image gallery. Each gallery gets its own unique website.
Generate embeddable galleries, no coding skills needed
Share galleries by embedding HTML code on external websites eg. your WordPress site, eCommerce sites, seller sites like eBay.
Edit your images with the built-in image editor
We have an easy to use image editor built-in right into your dashboard that works on mobile and desktop.
We back your visuals. You back your business.
Start a 14 day trial of Img.vision, no credit card required.