The goal is to have an image gallery in your eBay item description like so: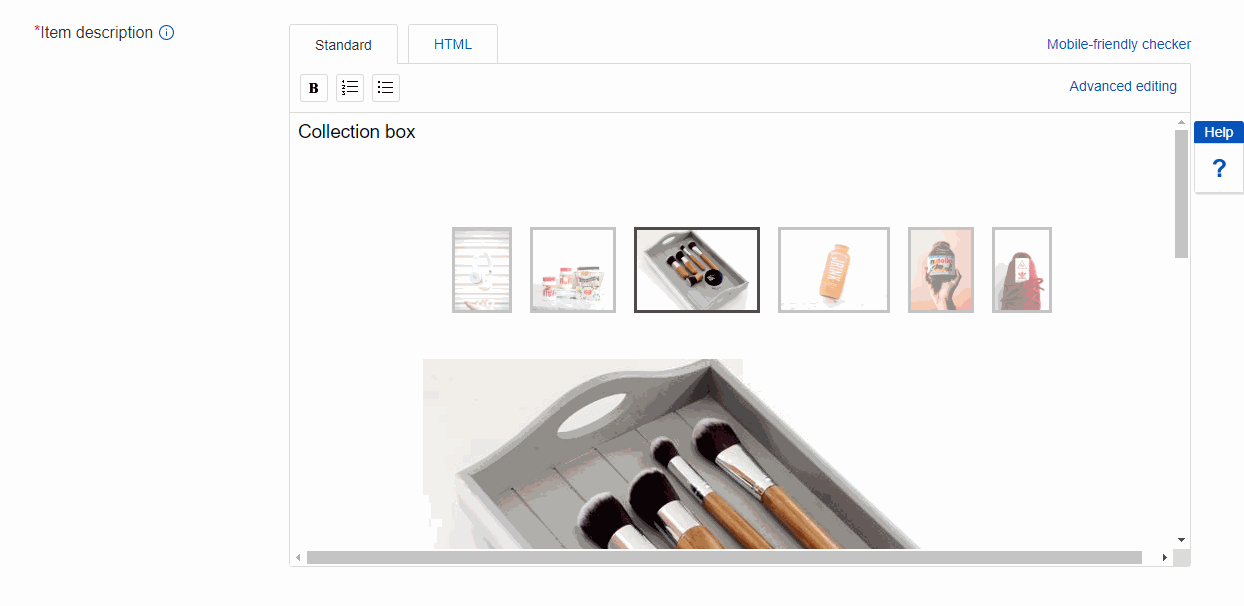 Here are the steps:
1. Upload your images to Img.vision
2. Add your images to a gallery
Have a look at the guide on how to add images to a gallery.
3. Copy the HTML code into the HTML tab of your eBay item description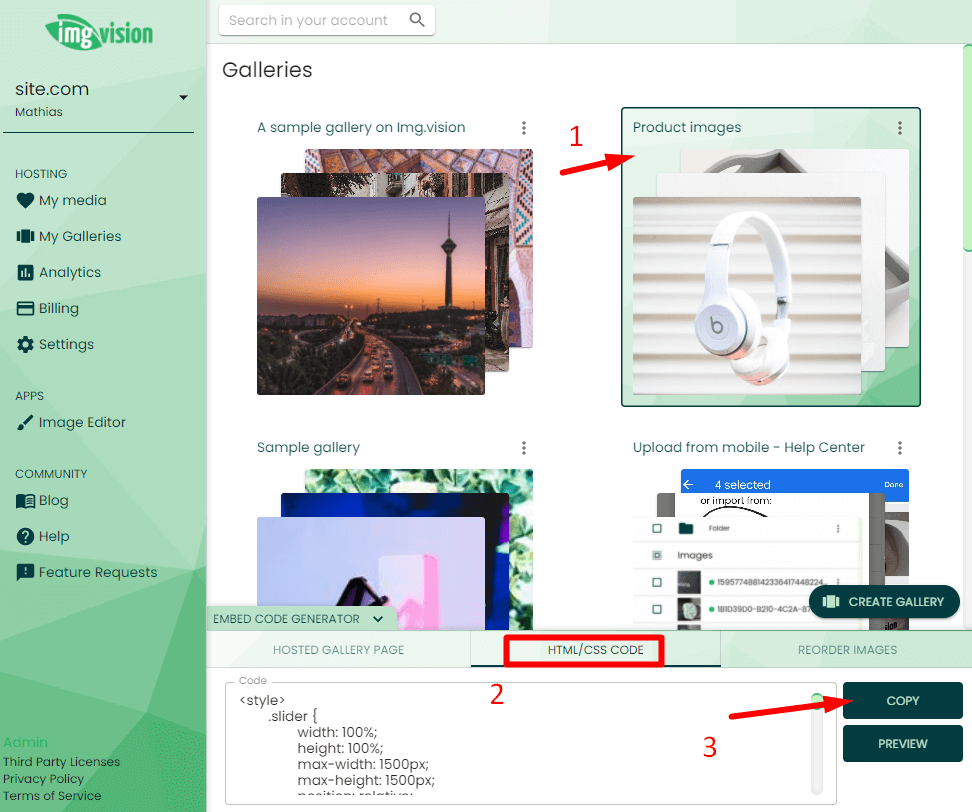 4. Paste the HTML code in the HTML tab in your item description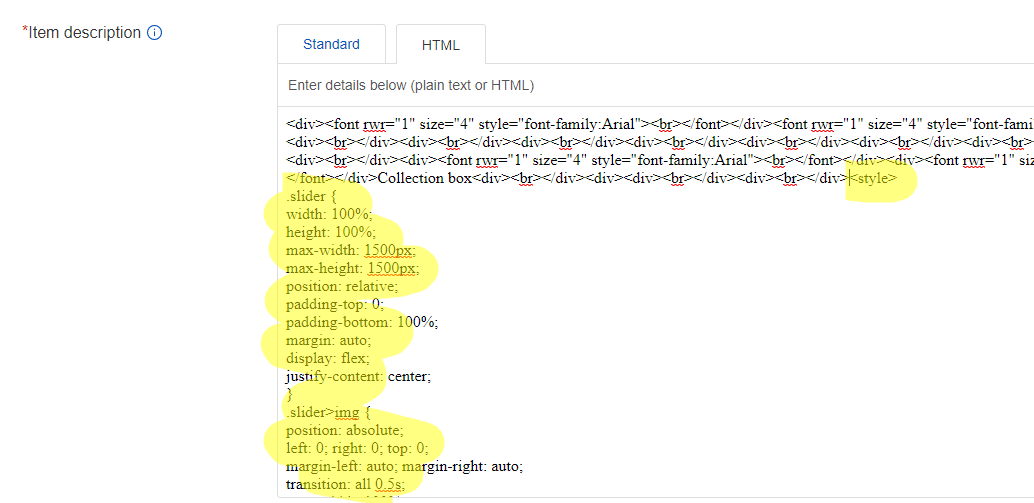 And you're done!
Tip
You may want to resize your images before adding them to a gallery. Photos taken by a camera, even a smartphone camera can have a huge amount of pixels. On desktop, and definitely on mobile, the dimensions will be too large to fit on the screen.