Host images for your website
Get image hosting for your website with the Img.vision reliable and fast image hosting service. We have an easy to use dashboard. Our prices start at $9/month.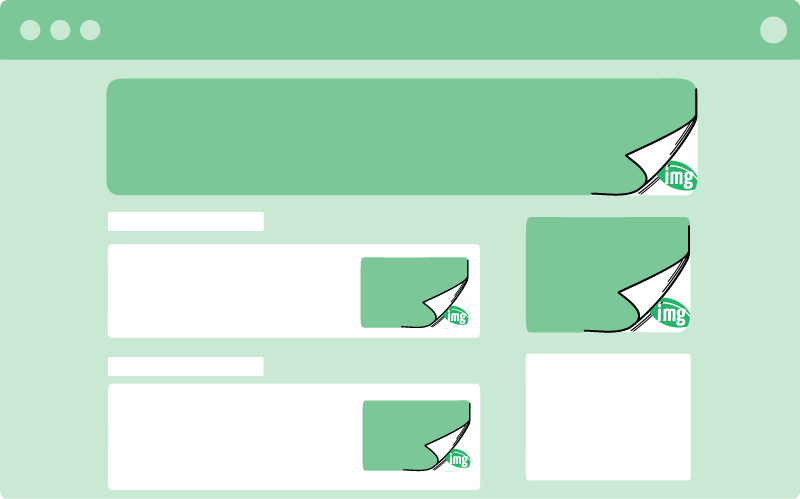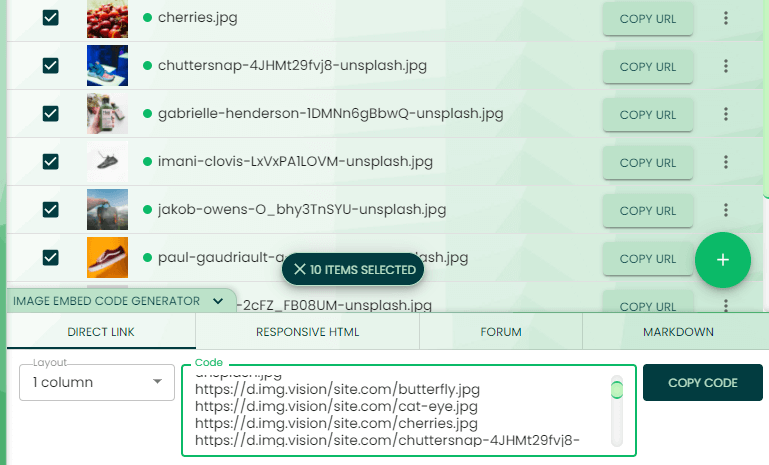 Quickly generate embed code
Embed code is generated immediately after upload. Revisit your dashboard to grab the code gain.
✅ Direct link lists
✅ HTML code
✅ BBCODE
✅ Markdown
Drag & drop uploading
Drag & drop uploading from you Mac or PC. Upload from Android or iOS. You can also import from your Dropbox, OneDrive or Google Drive.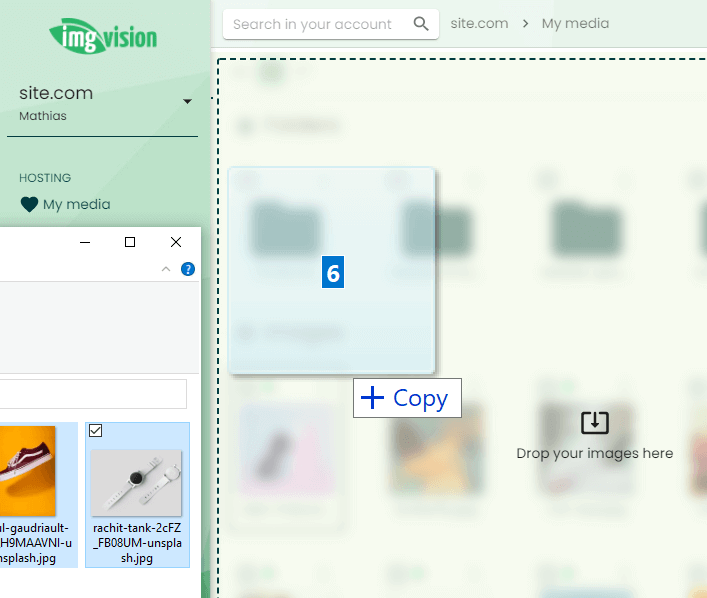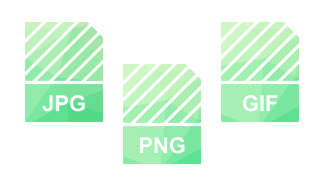 Web image formats supported
Upload the common web image formats JPG, PNG and GIF.
Fast image delivery by realtime conversion of images to webp image format
Our CDN will detect if the user supports the 34% smaller Webp image format, convert your images and deliver the compressed image to the user.
✅ 34% smaller file size
✅ 34% faster loading
✅ No image quality loss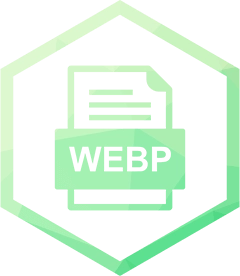 Read what our customers say
Every 2 weeks 3890 new images have been uploaded
On the left you can see the images added in the past 2 weeks. The data is shown using Google Data Studio, which retrieves the data from our database every hour.
Img.vision is a trusted image host, try us now!