eBay gallery generator for sellers
Free CSS gallery generator for e-Bay sellers or other use online

Non-active code
No javascript, so complies with eBay guidelines.

Works on all major browsers
The gallery has been tested on MacOS and Windows in various browsers and works well.

Doesn't add external links
eBay is very strict on external links in the item description. This gallery doesn't have any external links, so you're all set!

Responsive gallery
The gallery is responsive, meaning it will adapt to the screen size, big or small. 

Supports secure https images
You can add secure https images, the gallery supports insecure and secure image urls.

Shows clickable thumbnails
Thumbnails are shown which you can click to view the full-sized image.
Generate your gallery
Paste the links to your online images (1 per line), and click generate
Need a reliable image host?
Get fast and reliable image hosting for eBay item listings, image hosting for your business site, or for personal use.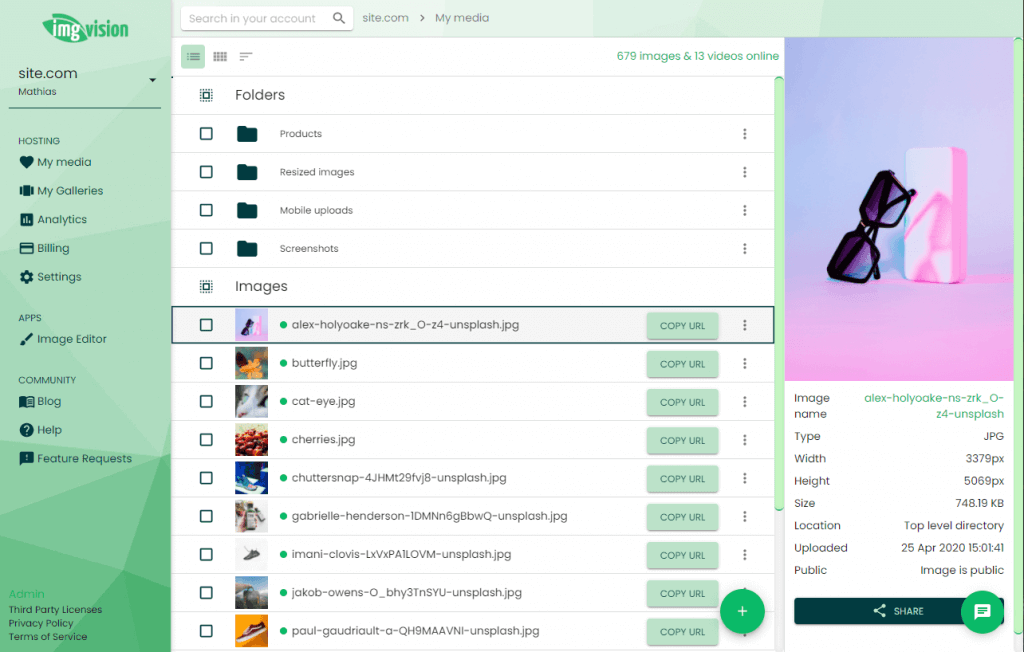 Where do I add the generated code on eBay?
In the item HTML tab, locate a spot where you want the gallery to show and paste the code there. Make sure you don't add the gallery inside a HTML tag (a HTML tag starts and ends with < >).
Does the gallery only use non-active code?
Yes, the gallery that is generated does not contain active code or Javascript. Active code is is not allowed by eBay.
How many images can the gallery contain?
You can add up to 15 images in one gallery. More images would make the gallery look bad and make it difficult to use.
Does the gallery link back to Img.vision?
No. eBay guidelines don't allow external links in item descriptions. There are no external links the user can click, so it's fully allowed by eBay guidelines.
Does this gallery use secure https images?
This gallery generator supports http and secure https images. It's up to you to provide secure https links when generating the gallery so the code complies with the eBay guidelines.